Out Most Frequent Concrete Questions Fort Collins, CO
Let Us Bring Your Dream Floor To Reality
Owner Operated. Free On-Site Sample
rELIABLE Concrete pOLISHING Services
With over 15 years in the construction industry, we recognize the care and pride you have in your home and place of business. The preparation of your concrete floor is of highest importance in ensuring the finish will be durable and long lasting. You can be sure we will do our best to make the floor beautiful by preparing the raw concrete to its best potential before polishing.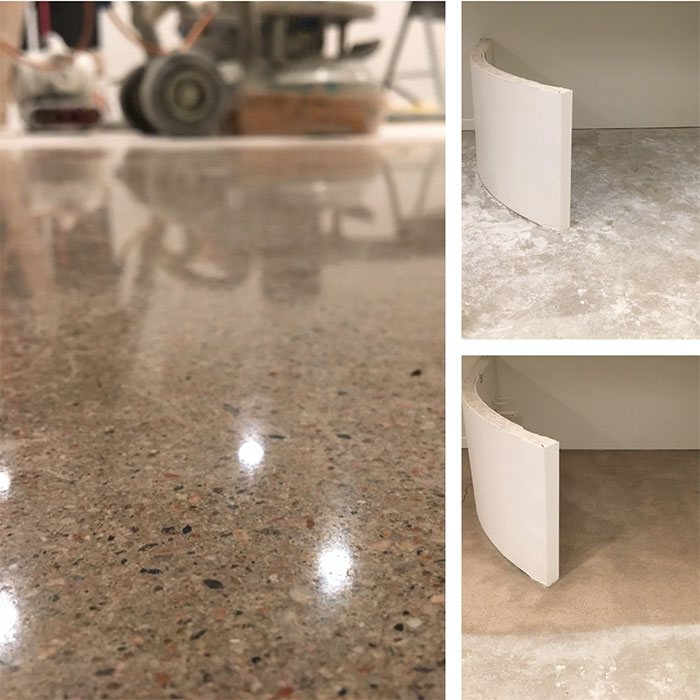 That's what it's all about! When concrete is ground, honed, and polished it is amazing what beauty and life emerges from a very plain looking floor. The variation in aggregate and cement color pops out and simply shines. The polishing process includes applying a densifier that hardens the concrete surface so that it is super durable and can be polished to a very high gloss.
Natural concrete has incredible inherent beauty when polished, but in some applications it is more attractive or suitable to be colored. A basic color will bring more uniformity in the tone of the floor and may help to disguise patches if so desired. For a small up charge you can color your floor to suit your space.